Djooky Music Awards features in Music-News.com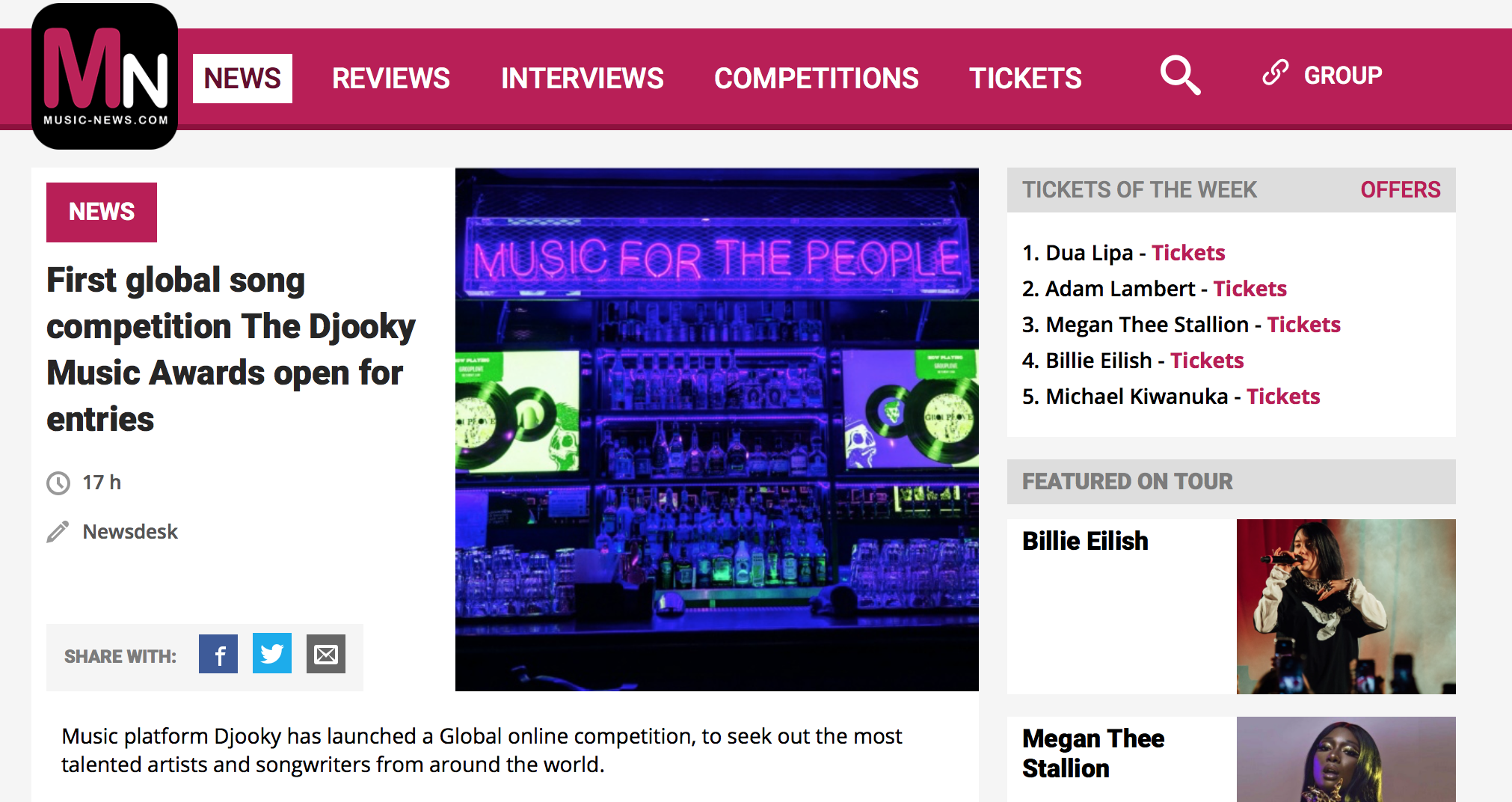 Music-News.com, the global music news resource and the BBC of the music industry, has published an announcement about Djooky Music Awards.

Music-News.com is a leading independent publisher featuring news, reviews, interviews, competitions, the latest releases, and all the gossip from the worldwide music scene.
For almost 20 years now, Music-News.com and its team of over 250 influencers & tastemakers have been providing breaking news, comment and reviews to the music lovers globally.
The resource's article on DMA has provided a very timely and accurate analysis of the music industry post-pandemic, highlighting how the online music contest fits in this context.
The publication has also featured the latest video interview with Brian Malouf, Djooky's co-founder and multi-platinum producer, who has given salient advice to emerging artists all over the world.
Read the article about Djooky Music Awards on Music-News.com.