Latest DMA Chart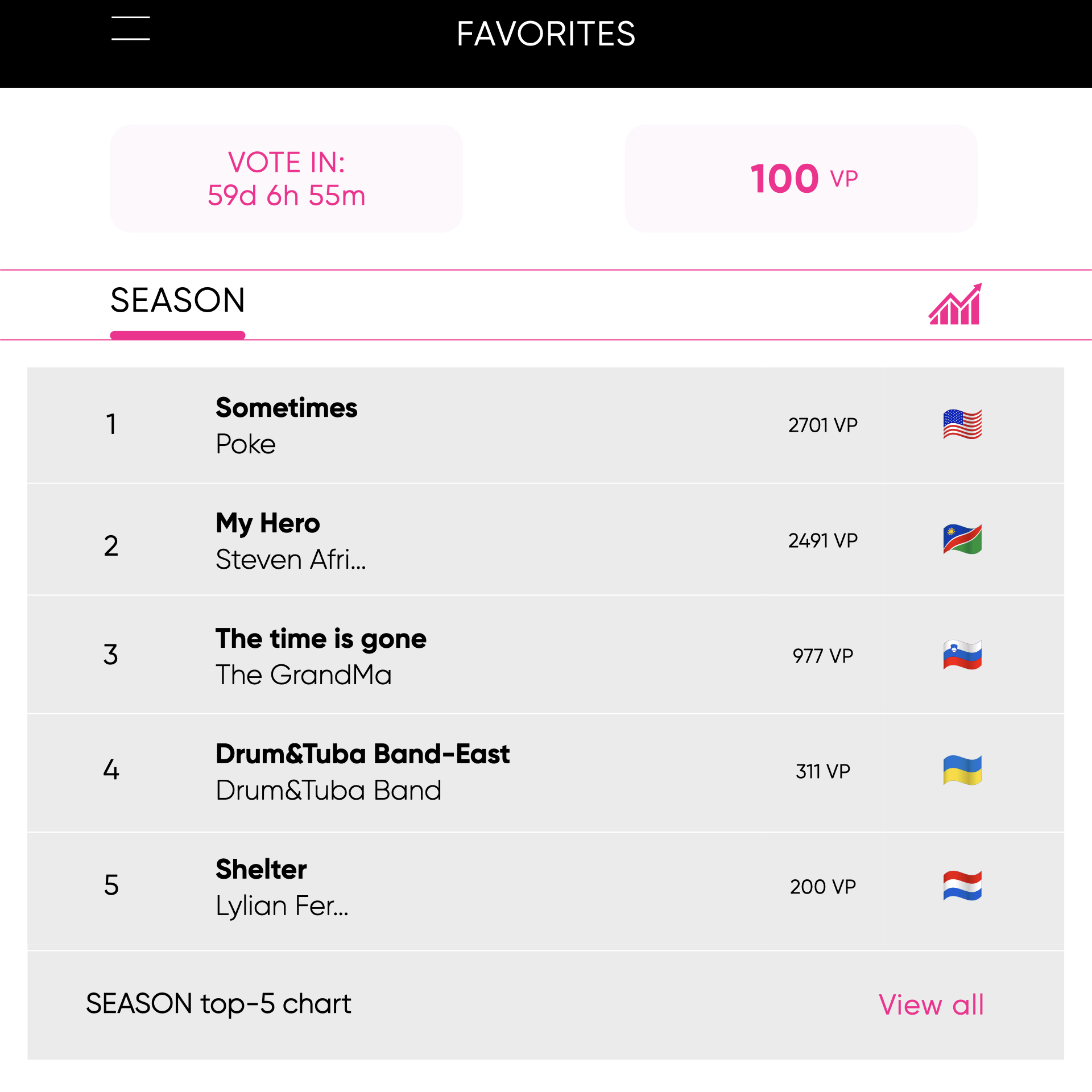 The Autumn Edition of Djooky Music Awards is going full speed with dozens of registrations and songs uploaded every week. On the Djooky App some Music Lovers have started to allocate their votes as they are listening to various entries.
Here is the latest Global Top Chart:
It is still a long way to the National Voting Round, so a lot of changes can happen to the rankings. If you want to support your favorite entry - head to Djooky App (available on App Store and Google Play) and start voting. You can reallocate your points at any moment until 23 November 2020.
If you are an artist who wants to see his track in the Global Top Chart - register and upload your song here!