DMA Prizes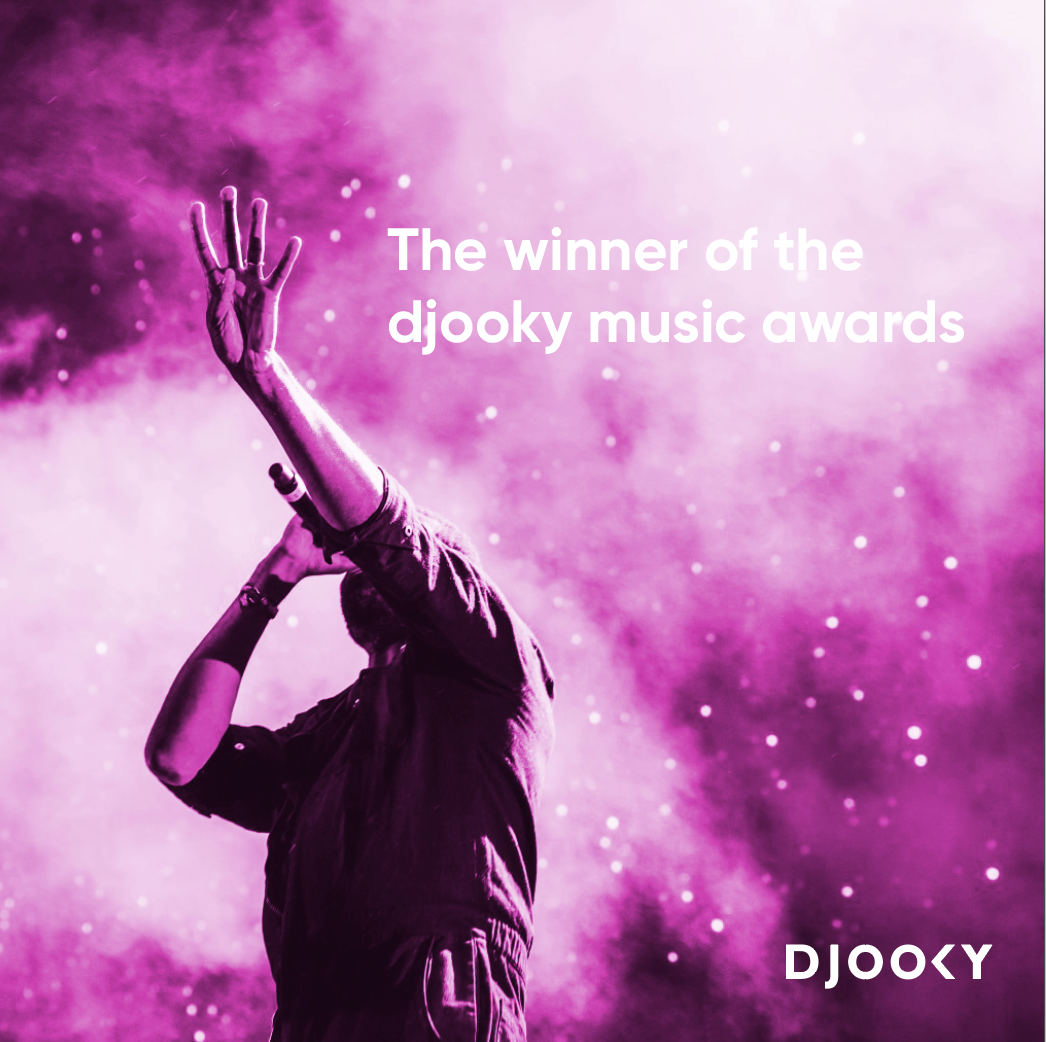 The overall international winner of the summer round Gina Brooklyn won an all-expenses-paid trip to the iconic Capitol Studios (LA, USA) to record a song with Brian Malouf and to attend coaching sessions with Los Angeles based global music experts and executives. Plus a cash prize of $10k.
Gina Brooklyn said: 'I can't believe I won, it's beyond surreal. I created 'No More Hiding' with Dan Epand and I couldn't have done it without him. I'm so grateful for everyone who voted for me and supported me throughout this process.'
Listen to No More Hiding: https://bit.ly/2QpXa8d
Follow on Instagram: @ginabrooklynn
In second place Mimigold was awarded $5k to upgrade her recording equipment.
Mimigold said: 'It was a great pleasure participating in the DJOOKY competition. I usually don't do competitions, but I wanted to do this, and I appreciate the platform. God bless you all that support African and Nigerian music.'
Listen to Dance: https://bit.ly/34PW5if
Follow on Instagram: @imimigold
In third place, GAONA received $2k to upgrade his recording equipment.
GAONA said: 'It was a special contest, we put a lot of desire and heart together with my team to attract the attention of the grand juries. We have not lost the competition, we have gained the time necessary to continue proving that what we dream of is worth fighting for. '
Listen to Dame Una Razón: https://bit.ly/3lyhanz
Follow on Instagram: @gaonamusica
Brian Malouf, who is also a Co-Founder of DMA, said: 'Gina Brooklyn's hypnotic, desperate, and powerful winning song 'No More Hiding' is a great example of the hidden gems we found from all over the world and a most deserving piece in this, our first seasonal song contest.
I had some great songs on my personal playlist including 'Ilusiones' by Keira Music, 'Dame Una Razon', by Gaona, 'Not Stuck With You (NSWU)' by Oubey, 'Baby On Board' by Genia Stormz, 'No One Believes Me' by The Grand Ma, 'Death and Dyin' by Poke, and 'The Dream Is A Lie' by Tony Arratia.
I am really happy with the outcomes but even happier with the worldwide participation we enjoyed in our inaugural contest. As a start-up, we had a pretty steep learning curve with the tech, but I'm feeling very positive about the daily progress we're making with it, and excited to hear the next batch of entries, which I started listening to today.'
Award-winning songwriter and one of the DMA judges Justin Gray said: 'I was so impressed with the breadth of talent from all over the world. Every song was unique and truly represented the global wealth of true musical talent. Djooky is a very legitimate option for artists looking to find that breakout opportunity they need.'
The Autumn Season at the Djooky Music Awards is now open for new entries. Artists from all over the world are invited to take part.