Djooky Features in The Hype Magazine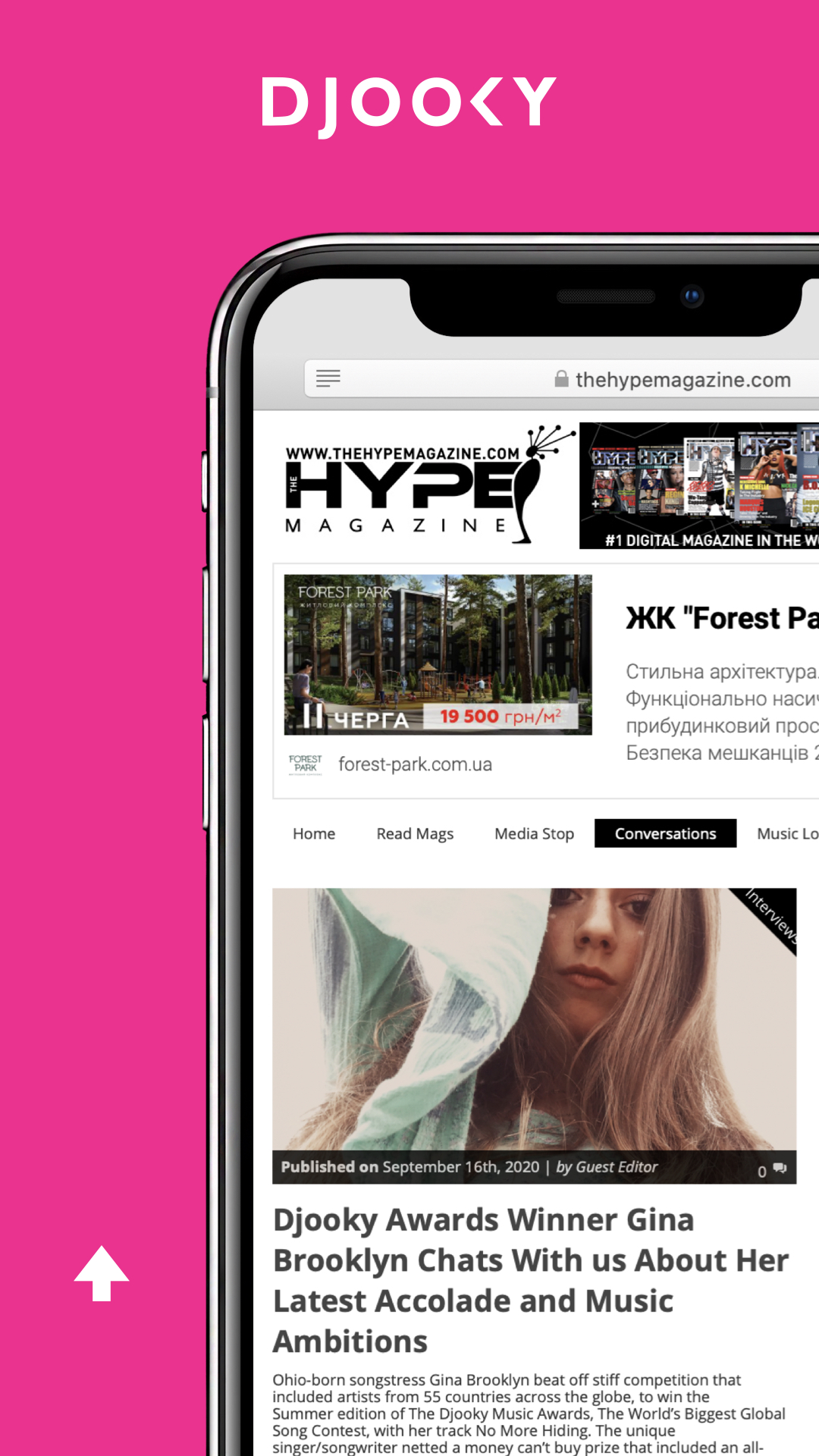 The Hype Magazine has published an interview with the winner of the Djooky Music Awards Summer Edition, Gina Brooklyn.
In her conversation with The Hype, Gina revealed her musical inspirations, experience with Djooky, and her future aspirations.
If you wish to try yourself in the Djooky Music Awards Autumn Edition, here is the link to register. You have until 23 November 2020 to submit your song!