Welcome to
The Djooky Music Awards
Register now and take part in
the first global online song contest
Continental Voting ends in
10 easy steps to becoming a global superstar:
1 Register your profile

2 Upload your original songs

3 Nominate your best song for Djooky Music Awards

4 Ask your fans to support your nominated song in the Voting Rounds

5 Become a global superstar and take the main prize
6 Test your skills in spotting the next global hit

7 Support your country in the global event

8 Become a Top Expert

9 Enjoy original music from all corners of the world

10 Win a prize as the world's best hit predictor
Panel of Judges
Brian Malouf

Senior Judge & Co-Founder

Brian Malouf is a multi-platinum American producer, engineer, and mixer who has worked with Michael Jackson, Queen, Madonna, Pearl Jam, Stevie Wonder and other world-known artists. Also serving as an executive at several major record labels over the years, his work has amassed a total of 53 gold, platinum, and double platinum records to date. Brian is a true veteran of the global music industry; he has enjoyed a 30+ year career on the production and executive side of the music business. In 1994-2005 he was Senior Vice President of A&R for RCA Records in New York, and later Vice President and Head of A&R at Walt Disney Records where he worked with artists such as Miley Cyrus, Demi Lovato, Selena Gomez, and the Jonas Brothers. Brian now owns Cookie Jar Recording in Sherman Oaks, California and runs his practice as an independent producer.

Sacha Skarbek

Songwriter & Producer

Sacha Skarbek is a British Ivor Novello Award two-time winner and Grammy-nominated songwriter, producer, film scorer and multi-instrumentalist. He is best known for writing James Blunt's hit singles "You're Beautiful" and "Goodbye My Lover," as well as Miley Cyrus'' hit song "Wrecking Ball." Skarbek has worked with artists such as Adele, Lana Del Rey, Jason Mraz, Tears for Fears, Duffy and many more. Skarbek loves working with new artists via his artist development company White Rope Music in West London.

Patrice Rushen

Jazz Pianist, R&B singer & music director

Patrice Rushen is an award-winning musician and composer who is also one of the most sought after artists in the music industry. She is a classically-trained pianist who originally found success in the 70's and 80's with her signature fusion of jazz, pop and R&B. During this era, she composed and recorded the hit song "Forget Me Nots," which has been frequently covered and sampled by other artists. Rushen is also a four-time Grammy nominee who has composed scores for movies and television. She has been the first and only female musical director for many of the entertainment industry's top award shows, which include the Grammy Awards, the Emmy Awards, the People's Choice Awards, and the NAACP Image Awards which she Music Directed for 12 consecutive years. Her film score credits include Robert Townsend's cult classic "Hollywood Shuffle", director Euzhan Palcy's "The Killing Yard" and "The Ruby Bridges Story", Danny Glover's directorial debut for Showtime, "Just A Dream" and the comedy series, "The Steve Harvey Show".

Justin Gray

Songwriter & Producer

Justin Gray is a Los Angeles based songwriter, record producer, music executive and tech entrepreneur. Over the past 12 years, Justin's projects have sold in excess of 40 million copies, and accumulated more than 8 billion streams worldwide. He has collaborated with a diverse range of artists including Avril Lavigne, Mariah Carey, John Legend, David Bisbal, Luis Fonsi, Joss Stone, Amy Winehouse, James Bay, and Reignwolf. Most recently, Justin has seen great success with #1 singles by Avril Lavigne, Superjunior, and Chinese mega star Chris Lee, and enjoyed a #1 hit in China with TF Boys' Roy Wang and his song "The Wrong Things." Justin is the founder and Chairman of the recently launched www.MDIIO.com, a "Global social platform for songwriters and Music Professionals."

Bukola Sawyerr Izeogu

Media, PR, and entertainment expert

Bukola Sawyerr Izeogu is one of Nigeria's leading PR and media relations experts. She has over 20 years of experience in web design, networking, and public relations. She is the founder and CEO of her own PR firm specializing in PR and entertainment, and currently manages Grammy-nominated artists such as Burna Boy, Asa, and 2Face. Bukola also provides consultancy services to traditional media outlets, she is a seasoned music lover and has served as a director on the board of one of the most successful record labels in Nigeria, Chocolate City Music as well as the Lagos Jazz Series.
Prizes and Awards
Win a dream trip to an iconic recording studio

Follow in the footsteps of Madonna and Michael Jackson and record your hit song with world-famous musicians and engineer/producer team.

Attend coaching sessions with the best music experts globally.

Win a cash prize to upgrade your recording equipment.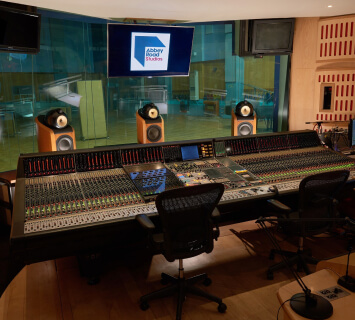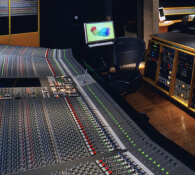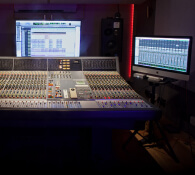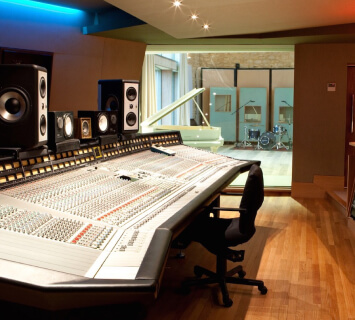 Interested In Becoming A Part Of The Global Event?
Stay updated on the latest news and announcements. Leave your contact details to be notified when the voting rounds begin. Support your country and your favorite song.
Before the National Voting begins